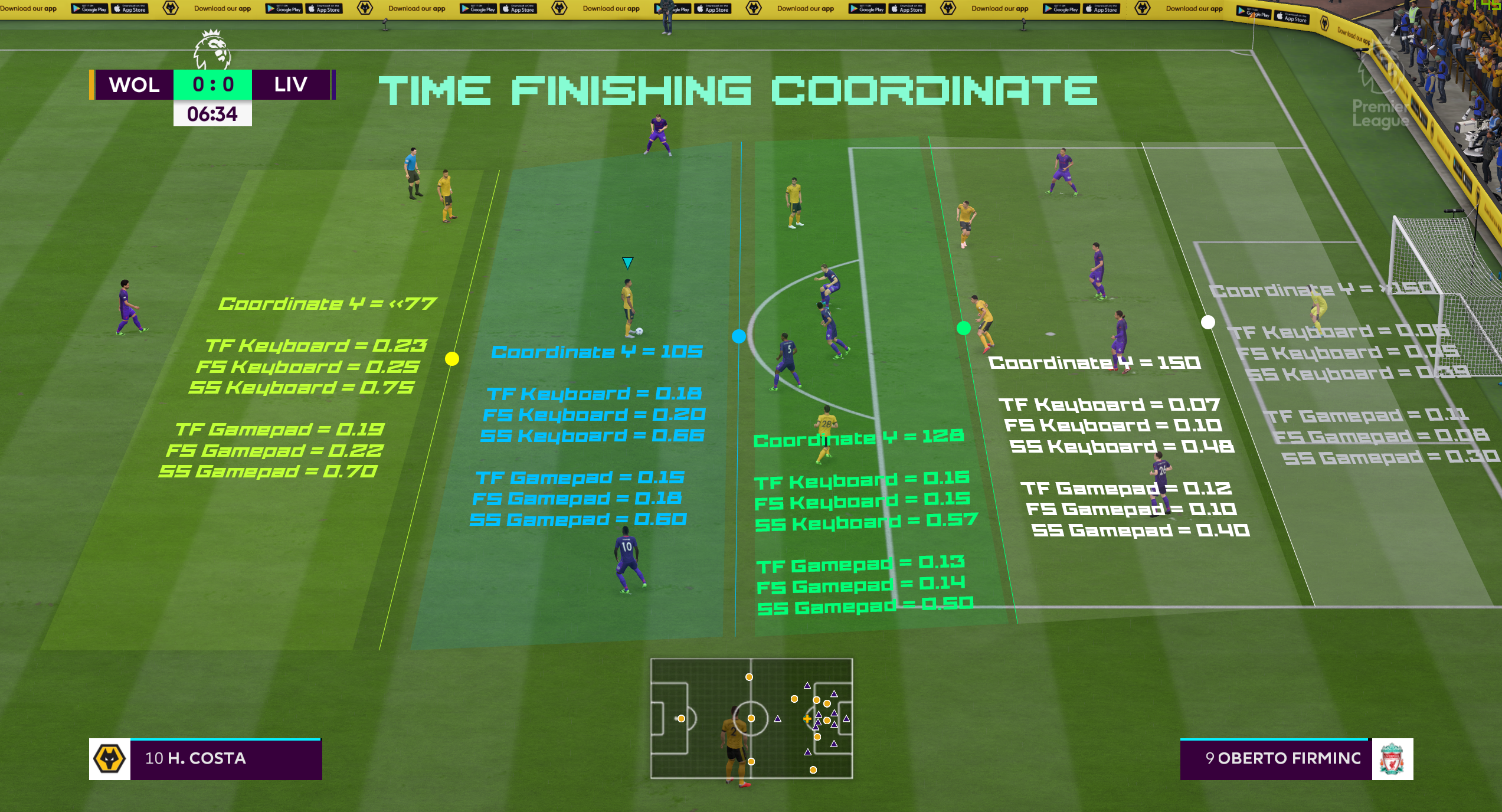 Coordinate Y = <<77 & 105 & 128 & 150 & >>150
- at these distances, you can specify the degree of response TF
(Time Finishing)
and SS
(Strong Shoot)
Default value in ini format. First you should save ini and then open with text editor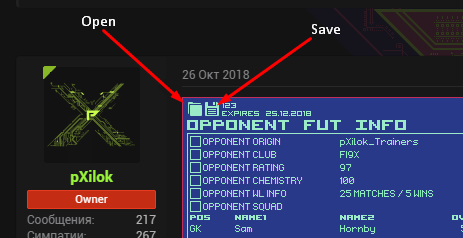 Keyboard | Distance-<<77 | Time Finishing Accuracy=
0,21 (the parameters highlighted in bright color are edited)
Gamepad | Distance-<<77 | Time Finishing Accuracy=
0,19
Keyboard Finesse | Distance-<<77 | Time Finishing Accuracy=
0,25
Gamepad Finesse | Distance-<<77 | Time Finishing Accuracy=
0,22
Keyboard | Distance-<<77 | Strong Shot Accuracy=
0,75
Gamepad | Distance-<<77 | Strong Shot Accuracy=
0,7
Keyboard | Distance-105 | Time Finishing Accuracy=
0,16
Gamepad | Distance-105 | Time Finishing Accuracy=
0,15
Keyboard Finesse | Distance-105 | Time Finishing Accuracy=
0,2
Gamepad Finesse | Distance-105 | Time Finishing Accuracy=
0,18
Keyboard | Distance-105 | Strong Shot Accuracy=
0,66
Gamepad | Distance-105 | Strong Shot Accuracy=
0,6
Keyboard | Distance-128 | Time Finishing Accuracy=
0,14
Gamepad | Distance-128 | Time Finishing Accuracy=
0,13
Keyboard Finesse | Distance-128 | Time Finishing Accuracy=
0,15
Gamepad Finesse | Distance-128 | Time Finishing Accuracy=
0,14
Keyboard | Distance-128 | Strong Shot Accuracy=
0,5
Gamepad | Distance-128 | Strong Shot Accuracy=
0,5
Keyboard | Distance-150 | Time Finishing Accuracy=
0,12
Gamepad | Distance-150 | Time Finishing Accuracy=
0,12
Keyboard Finesse | Distance-150 | Time Finishing Accuracy=
0,1
Gamepad Finesse | Distance-150 | Time Finishing Accuracy=
0,1
Keyboard | Distance-150 | Strong Shot Accuracy=
0,45
Gamepad | Distance-150 | Strong Shot Accuracy=
0,4
Keyboard | Distance-150>> | Time Finishing Accuracy=
0,1
Gamepad | Distance-150>> | Time Finishing Accuracy=
0,11
Keyboard Finesse | Distance-150>> | Time Finishing Accuracy=
0,05
Gamepad Finesse | Distance-150>> | Time Finishing Accuracy=
0,08
Keyboard | Distance-150>> | Strong Shot Accuracy=
0,35
Gamepad | Distance-150>> | Strong Shot Accuracy=
0,3
Time Finishing Accuracy=
0,01
- The degree of reaction of the moment. The farther away you are from the gate, the higher you need to enter the value.
When the Finesse button is pressed, its value for this type of impact is adjusted specified in trainer.
Strong Shot Accuracy=
0,01
- Degree of impact power, the higher the value, the stronger the impact will be depending on the distance to the goal.
Also consider the ping of connection with the opponent. if the connection with the opponent is bad, it is likely that the reaction may be disproportionate
The reaction is not always successful. therefore, each for himself will find the best option or leave it as it is.
There is a small bug when the shot button on the gamepad can get stuck, to prevent such an incident, just click on the pass button.
Gamepad Classic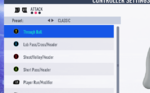 Gamepad Alternative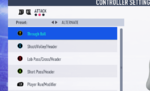 updated values. only tried with TF Gamepad alternative without SS(StrongShot) Finesse shot were just perfect. Setup worked very smooth and good for me. just try out.
My Setup is just for Gamepad users.


[Time Finishing]
Keyboard | Distance-<<77 | Time Finishing Accuracy=0.21
Gamepad | Distance-<<77 | Time Finishing Accuracy=0.23
Keyboard Finesse | Distance-<<77 | Time Finishing Accuracy=0.25
Gamepad Finesse | Distance-<<77 | Time Finishing Accuracy=0.26
Keyboard | Distance-<<77 | Strong Shot Accuracy=0.75
Gamepad | Distance-<<77 | Strong Shot Accuracy=0.74

Keyboard | Distance-105 | Time Finishing Accuracy=0.16
Gamepad | Distance-105 | Time Finishing Accuracy=0.20
Keyboard Finesse | Distance-105 | Time Finishing Accuracy=0.2
Gamepad Finesse | Distance-105 | Time Finishing Accuracy=0.23
Keyboard | Distance-105 | Strong Shot Accuracy=0.66
Gamepad | Distance-105 | Strong Shot Accuracy=0.65

Keyboard | Distance-128 | Time Finishing Accuracy=0.14
Gamepad | Distance-128 | Time Finishing Accuracy=0.19
Keyboard Finesse | Distance-128 | Time Finishing Accuracy=0.15
Gamepad Finesse | Distance-128 | Time Finishing Accuracy=0.20
Keyboard | Distance-128 | Strong Shot Accuracy=0.5
Gamepad | Distance-128 | Strong Shot Accuracy=0.56

Keyboard | Distance-150 | Time Finishing Accuracy=0.12
Gamepad | Distance-150 | Time Finishing Accuracy=0.19
Keyboard Finesse | Distance-150 | Time Finishing Accuracy=0.1
Gamepad Finesse | Distance-150 | Time Finishing Accuracy=0.17
Keyboard | Distance-150 | Strong Shot Accuracy=0.45
Gamepad | Distance-150 | Strong Shot Accuracy=0.47

Keyboard | Distance-150>> | Time Finishing Accuracy=0.1
Gamepad | Distance-150>> | Time Finishing Accuracy=0.19
Keyboard Finesse | Distance-150>> | Time Finishing Accuracy=0.05
Gamepad Finesse | Distance-150>> | Time Finishing Accuracy=0.16
Keyboard | Distance-150>> | Strong Shot Accuracy=0.35
Gamepad | Distance-150>> | Strong Shot Accuracy=0.38
[Time Finishing]
Keyboard | Distance-<<77 | Time Finishing Accuracy=0,28
Gamepad | Distance-<<77 | Time Finishing Accuracy=0,19
Keyboard Finesse | Distance-<<77 | Time Finishing Accuracy=0,26
Gamepad Finesse | Distance-<<77 | Time Finishing Accuracy=0,22
Keyboard | Distance-<<77 | Strong Shot Accuracy=0,67
Gamepad | Distance-<<77 | Strong Shot Accuracy=0,7

Keyboard | Distance-105 | Time Finishing Accuracy=0,22
Gamepad | Distance-105 | Time Finishing Accuracy=0,17
Keyboard Finesse | Distance-105 | Time Finishing Accuracy=0,21
Gamepad Finesse | Distance-105 | Time Finishing Accuracy=0,18
Keyboard | Distance-105 | Strong Shot Accuracy=0,65
Gamepad | Distance-105 | Strong Shot Accuracy=0,6

Keyboard | Distance-128 | Time Finishing Accuracy=0,23
Gamepad | Distance-128 | Time Finishing Accuracy=0,13
Keyboard Finesse | Distance-128 | Time Finishing Accuracy=0,22
Gamepad Finesse | Distance-128 | Time Finishing Accuracy=0,14
Keyboard | Distance-128 | Strong Shot Accuracy=0,57
Gamepad | Distance-128 | Strong Shot Accuracy=0,5

Keyboard | Distance-150 | Time Finishing Accuracy=0,21
Gamepad | Distance-150 | Time Finishing Accuracy=0,12
Keyboard Finesse | Distance-150 | Time Finishing Accuracy=0,21
Gamepad Finesse | Distance-150 | Time Finishing Accuracy=0,1
Keyboard | Distance-150 | Strong Shot Accuracy=0,47
Gamepad | Distance-150 | Strong Shot Accuracy=0,4

Keyboard | Distance-150>> | Time Finishing Accuracy=0,22
Gamepad | Distance-150>> | Time Finishing Accuracy=0,11
Keyboard Finesse | Distance-150>> | Time Finishing Accuracy=0,21
Gamepad Finesse | Distance-150>> | Time Finishing Accuracy=0,08
Keyboard | Distance-150>> | Strong Shot Accuracy=0,38
Gamepad | Distance-150>> | Strong Shot Accuracy=0,3

for those who have a bad connection, if it is still bad, then unfortunately is no possible to create a good settings, because depends from the response of your device and directly ping with the game and the opponent
[Time Finishing]
Keyboard | Distance-<<77 | Time Finishing Accuracy=0,28
Gamepad | Distance-<<77 | Time Finishing Accuracy=0,19
Keyboard Finesse | Distance-<<77 | Time Finishing Accuracy=0,26
Gamepad Finesse | Distance-<<77 | Time Finishing Accuracy=0,22
Keyboard | Distance-<<77 | Strong Shot Accuracy=0,67
Gamepad | Distance-<<77 | Strong Shot Accuracy=0,7

Keyboard | Distance-105 | Time Finishing Accuracy=0,15
Gamepad | Distance-105 | Time Finishing Accuracy=0,15
Keyboard Finesse | Distance-105 | Time Finishing Accuracy=0,15
Gamepad Finesse | Distance-105 | Time Finishing Accuracy=0,18
Keyboard | Distance-105 | Strong Shot Accuracy=0,65
Gamepad | Distance-105 | Strong Shot Accuracy=0,3

Keyboard | Distance-128 | Time Finishing Accuracy=0,17
Gamepad | Distance-128 | Time Finishing Accuracy=0,13
Keyboard Finesse | Distance-128 | Time Finishing Accuracy=0,16
Gamepad Finesse | Distance-128 | Time Finishing Accuracy=0,14
Keyboard | Distance-128 | Strong Shot Accuracy=0,57
Gamepad | Distance-128 | Strong Shot Accuracy=0,27

Keyboard | Distance-150 | Time Finishing Accuracy=0,18
Gamepad | Distance-150 | Time Finishing Accuracy=0,12
Keyboard Finesse | Distance-150 | Time Finishing Accuracy=0,17
Gamepad Finesse | Distance-150 | Time Finishing Accuracy=0,1
Keyboard | Distance-150 | Strong Shot Accuracy=0,51
Gamepad | Distance-150 | Strong Shot Accuracy=0,1

Keyboard | Distance-150>> | Time Finishing Accuracy=0,15
Gamepad | Distance-150>> | Time Finishing Accuracy=0,11
Keyboard Finesse | Distance-150>> | Time Finishing Accuracy=0,15
Gamepad Finesse | Distance-150>> | Time Finishing Accuracy=0,08
Keyboard | Distance-150>> | Strong Shot Accuracy=0,38
Gamepad | Distance-150>> | Strong Shot Accuracy=0,18
Last edited: