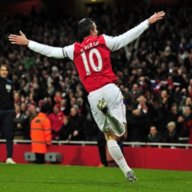 Sponsor
Member
Registered
Hello Members,
With this accounts, you can play or cheat with the trainer for

pXilok
.
Stay away from BAN for your main account, and use cheat with this account for cheap price.
There are 2 kind of these accounts:
1. More than one month account. Price for this is 15 $
2. more than six months account. Price for this is 30 $
After purchasing:
1. You will receive an ORIGIN license account in the form of: email: password.
2. You will receive an email account and password (you can change email and password).
3. Almost all accounts have an automatic renewal of the subscription .
4. Warranty for the service of the purchased.
5. All accounts are Region Free. This means that accounts do not have regional or language restrictions.
6. Download the game and enjoy the game!
Payments: Webmoney, Skrill.
Please, if you have any question you can contact me.
Please, if at least one item does not suit you, do not buy this product.
Thanks@